Welcome to Florida State University College of Nursing!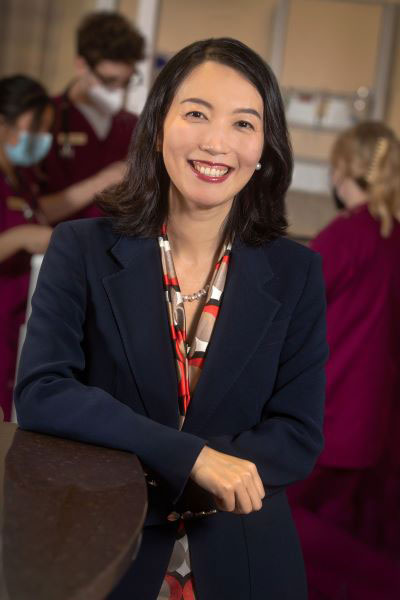 Our college's over 70-year history as a nationally accredited program continues to thrive. With top programs in undergraduate BSN and DNP, we will continue to prepare the next generation of nurse leaders. Healthcare is transforming and so is the nursing profession. As dean, my vision is for FSU College of Nursing to be the best institution possible for advanced practice nursing that combines practice, education, and research. Our nurses will be prepared to deliver care to individuals, families, and communities in all area health care is delivered including hospitals, long-term care facilities, ambulatory care settings, homes, schools, workplaces, and telehealth.
Our profession carries the immense responsibility of leading healthcare reform, improving health outcomes, and generating knowledge that improves nurse education, nurse leadership, and nurse practice. We at the College of Nursing are devoted to that mission.
Whether you are considering nursing as a career, advancing your education in practice or research, exploring employment, community partners for collaboration, or a former alumnus looking to reconnect- Florida State University College of Nursing welcomes you. I invite you to explore our website for more information or connect to one of our dedicated staff and faculty members on how you can be a part of the Nole Nurse family!

Jing Wang, PhD, MPH, RN, FAAN
Dean and Professor
Florida State University, College of Nursing