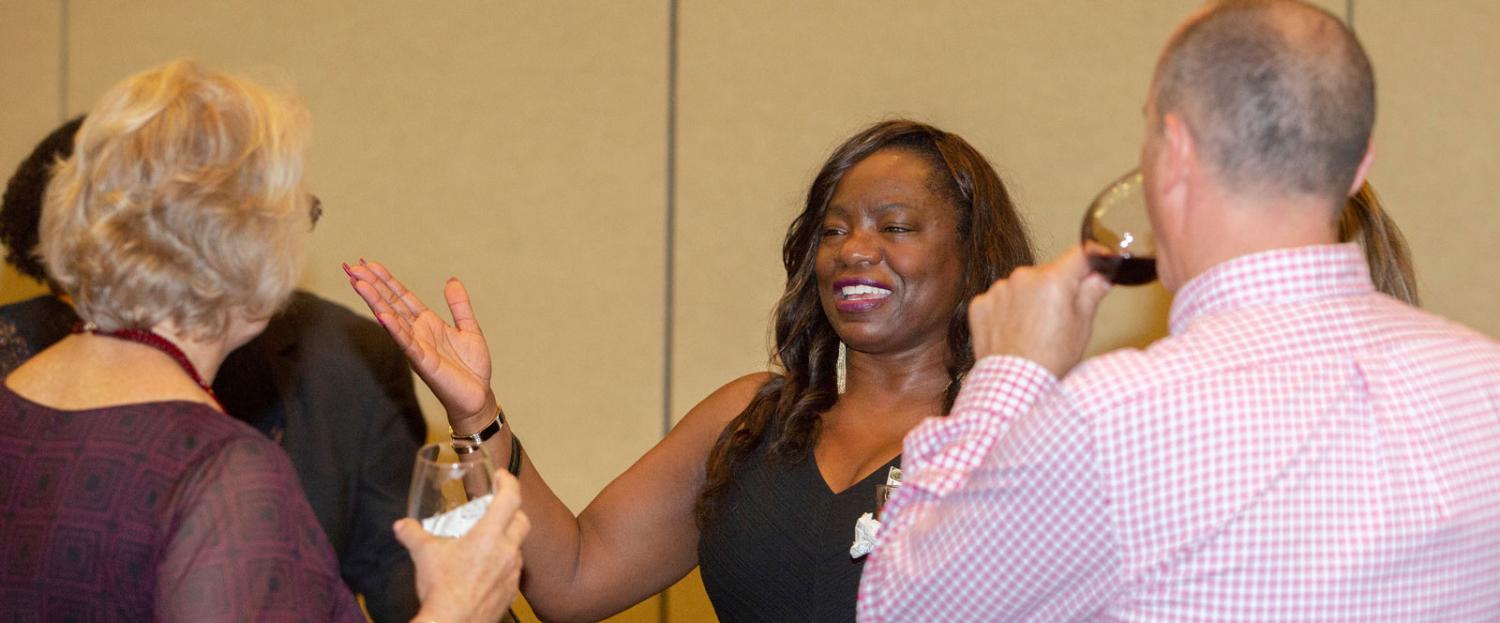 As a member of our FSU College of Nursing family, you have a lot to offer!
By connecting with your fellow alumni, getting involved, and investing in your alma mater, you can make a difference and help shape current and future generations of Nole Nurse leaders! 
Ways to Give
Gifts to the college, while varied in purpose, ultimately help increase the number of well-educated nurses in the State of Florida and the national workforce. With your generous support, the college will be able to continue to invest in excellent programs, recruit faculty members, support students, bolster research and respond to changing demands of the nursing industry.  
Fundraising Priorities
The College of Nursing has identified four priorities that will be the focus of our fundraising efforts.  These priorities will allow us to provide our students with an innovative nursing education so they can participate in nursing's new vision to create a culture of health, reduce health disparities, and improve the health and well-being of our nation in the 21st century. 
PRIORITIES

PURPOSE

Endowed Professorships & Faculty Support

 

To ensure the college can maintain the highest standard of teaching excellence, we need to attract faculty scholars with national and international reputations for excellence in teaching, research and service. Faculty excellence increases the College's capacity for innovation and excellence in teaching, research and service.

Student Success & Experiential Learning Support

 

Support is needed to attract and retain the best undergraduate and graduate students. In alignment with FSU's focus on mentoring and academic success for its first-generation students, we strive to support more first-generation and CARE nursing students who will change the lives of their families and the patients they serve. This includes assistance to help students with the additional expenses (uniforms, equipment, travel and lodging for visits to clinical sites, internships and experiential learning opportunities, such as flu clinics, community health fairs, etc.) associated with pursuing a nursing degree.

 

Instructional Technology & Learning Spaces

 

Funding innovative approaches to learning includes high fidelity computers, simulation laboratory, standardized patients, electronic medical records, telehealth delivery software, and other tools associated with virtual healthcare delivery.

Naming Opportunities

 

Provide opportunities for a lasting legacy in the form of named classrooms, centers, simulation rooms and mannequins. Updated classrooms, centers, simulation rooms and mannequins provide our students with the opportunity to engage in authentic, real-world learning and problem-solving experiences. These evidence-based approaches prepare students to learn in the simulated environment prior to entering the clinical area.
Whether your personal gift is annual, endowed, or planned you can give online (give.fsu.edu/nursing) or by mail via credit card, check, a planned gift, or stock. We also accept gifts from corporations and foundations.
Checks should be payable to:
The FSU Foundation Memo College of Nursing Fund #______ 325 West College Ave Tallahassee, FL, 32301