2022 DAISY Award Recipients
Daisy Extraordinary Nursing Student Award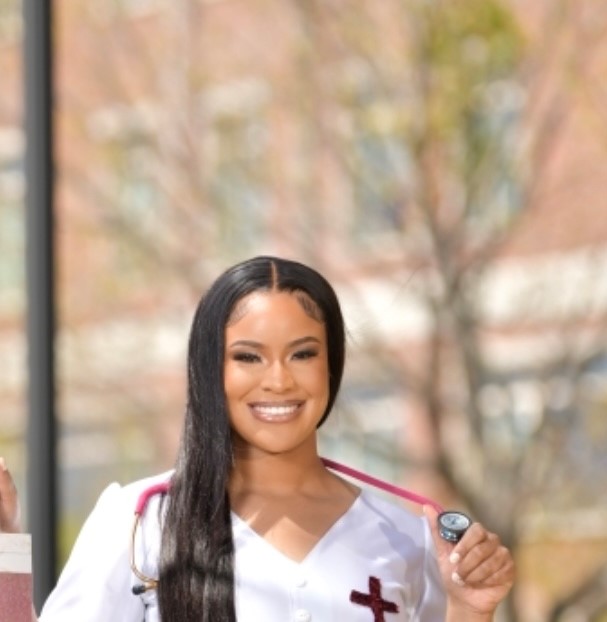 Congratulations to College of Nursing student Robyn Wilson, on receiving the 2022 DAISY Extraordinary Nursing Student Award!
Nominated by Dr. Marsha Hartline: Robyn is an exceptional nursing student. She performs well in the classroom and in the clinical setting.  She is responsible, accountable and displays a level of maturity beyond her years.  Robyn interacts easily with patients showing them kindness and empathy while thinking critically and providing compassionate patient care. Robyn is very thorough, detailed oriented and strives for excellence in all she does.  She works hard to ensure she is learning and looks for opportunities to expand her knowledge.  She is extremely motivated and a great team member to her fellow students.  Robyn also strives to make an impact in the community through her many service and volunteer activities. I have witnessed, first-hand, Robyn's ability to connect with patients.  Her sweet demeanor, empathetic and compassionate nature, along with her keen sense of humor helps her establish a trusting relationship with all of her patients almost immediately. I nominate Robyn, not just for one patient encounter, but all patients encounters and find her very deserving of a DAISY student award.
Daisy Lifetime Achievement Award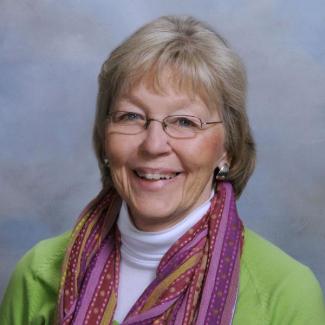 Congratulations to College of Nursing faculty member Ms. Nanna Cuchens on receiving the 2022 DAISY Lifetime Achievement Award!
The DAISY Lifetime Achievement Award was created to recognize those nurses who have devoted their life's work to the compassionate care of others. Recipients of this award are nominated for their dedication to nursing through active mentoring, role modeling, advocating for their patients and promoting the positive image of nursing. They serve as a beacon of inspiration to those at all stages of their career and in the various and important roles of nursing.
To learn more about the DAISY Awards, visit the DAISY Foundation online at https://www.daisyfoundation.org/.