College of Nursing Faculty Member serves on roundtable discussion with U.S. Assistant Secretary of Health and Human Services
---
College of Nursing Faculty Member serves on roundtable discussion with U.S. Assistant Secretary of Health and Human Services
College of Nursing Clinical Associate Professor, Dr. Geneva Scott-King, was selected to serve on a roundtable panel with the United States Assistant Secretary of Health and Human Services, Cheryl Campbell. The discussion was centered around topics about vulnerable populations, healthcare issues, workforce development, and training. Dr. Scott-King's selection for this esteemed panel was a result of her extensive work, particularly in the areas of vulnerable populations and healthcare disparities.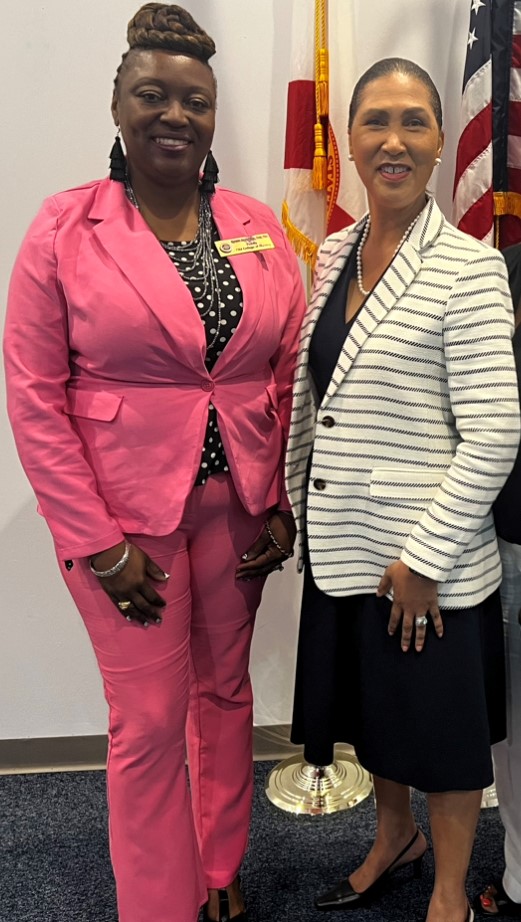 Dr. Scott-King, a native of Thomasville, Georgia, is a seasoned nurse practitioner with over 25 years of experience in clinical practice and academia. She has served in various leadership roles and professional organization including Sigma Theta Tau International Honor Society, American Association of Nurse Practitioners, and Alpha Kappa Alpha Sorority Incorporated- Lambda Xi Omega Chapter, where she has served as Chapter President.
Hosted at Neighborhood Medical Center Inc., in Tallahassee, FL, the roundtable discussion covered a wide range of healthcare topics, including healthcare access for vulnerable populations, the nursing workforce shortage, and the need for innovative training and education programs. Dr. Scott-King brought a unique perspective to the discussion, drawing on her experience working with underserved communities in both clinical and academic settings. 
"The roundtable offered a great opportunity to showcase the College of Nursing's contribution to access to care of vulnerable populations. Healthcare operates as a whole unit, so it is important for us to always be engaged in the conversation, specifically when called upon by leaders like Dr. Cheryl Campbell. She and her staff led a meaningful conversation discussing different topics from prevention of health disparities to provider interaction to treatment of patients at the medical facilities, and it was pleasure to represent the College of Nursing."
Dr. Scott-King's work is a shining example of the important role that nurses play in improving healthcare outcomes and addressing healthcare disparities.