CON Faculty Member selected as Vice Chair for elected as Vice-Chair of Psychiatric, Mental Health, & Substance Use Expert Panel
---
CON Faculty Member selected as Vice Chair for elected as Vice-Chair of Psychiatric, Mental Health, & Substance Use Expert Panel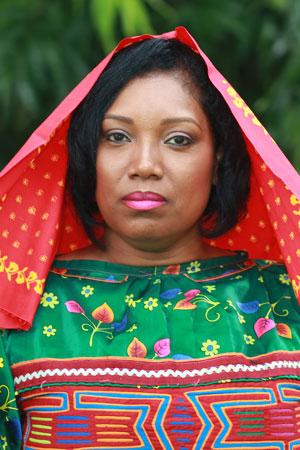 Dr. Eugenia Millender has been elected as the Vice – Chair of psychiatric, mental health, and substance use expert panel with the American Academy of Nursing.
Dr. Millender is the Co-founder and Co-director of the Center of Population Sciences for Health Equity and is an associate professor for the College of Nursing. As an indigenous Afro-Latina nurse scientist, she has dedicated her career to increasing access to mental health equity and providing culturally appropriate care. Dr. Millender's research focuses on investigating ways to reduce mental health disparities among indigenous and vulnerable populations that result from stress and trauma.
When elected for the position, Millender expressed "I am delighted to be working with a national group of psychiatric nurse experts and leaders to advance the nursing profession.  I am extremely grateful for this opportunity, and I do not take it lightly.  The experience will provide me with the opportunity to grow both personally and professionally as I gain exposure to a variety of problems, solutions, and policy development approaches."
In 2021, Dr. Millender became a fellow of the academy and will now serve as Vice-Chair through the 2024 Policy Conference and then ascend to the role of Chair through the 2026 Policy Conference. Her role as vice chair will be to attend all meetings and to engage with the Board Liaison as resource to the Expert Panel on the Academy's mission. Moreover, she will attend the Expert Panel meeting at the Academy's annual Policy Conference and support the chair in keeping the Expert Panel progress moving forward.
"By creating and disseminating policies that promote mental health and wellness, I aim to continue to advance the role of the psychiatric nurse in research, practice, and teaching," said Millender.