FSU Nursing students and faculty team up to assist with Leon County Special Olympics
---
FSU Nursing students and faculty team up to assist with Leon County Special Olympics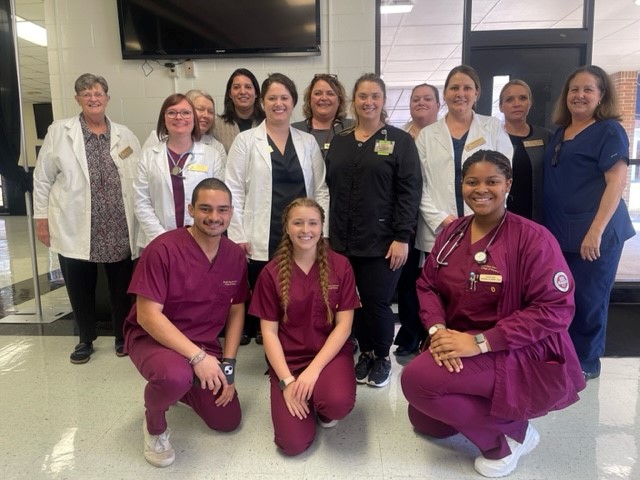 The Special Olympics in Florida recently celebrated it's 50-year anniversary. Their work continues to strive for a world of inclusion and acceptance for those with disabilities. Our College of Nursing students and faculty got to see firsthand how the enjoyment of sport can bring together a community of athletes, supporters and families, coaches, volunteers and so many more.
This past Jan 20th, the Florida Special Olympics held its Medical Day at Lively Technical College in Tallahassee, Florida. Athletes were greeted by a group of FSU Nursing students and faculty to assist in performing intake and physicals examinations. Our undergraduate students conducted intake examinations, while our nurse practitioner students provided athletes with physical examinations to ensure they were capable to perform in athletic competition.  During the event, 74 physicals were administered by students and faculty.
The College of Nursing has had a longstanding relationship with the Florida Special Olympics, having assisted for the past 10 years.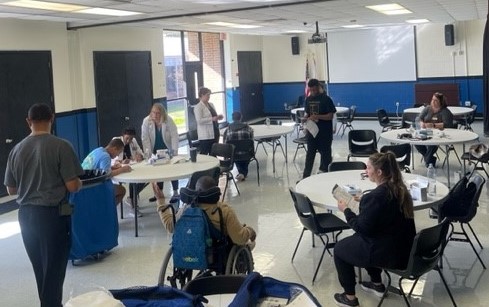 "Working with the Special Olympics has always been a privilege for us.  We are thrilled to have developed such a great relationship where they keep calling us back. It's a great opportunity for our students' practical application of skills, but more importantly, a great chance to give back to our local community", says Dr. Sue Porterfield, College of Nursing faculty member.
The college typically volunteers with the Special Olympics twice annually. Events are held throughout the year.
If you are interested in volunteering with the Florida Special Olympics, visit https://www.specialolympicsflorida.org/get-involved/volunteer