New Research Faculty Join the College of Nursing
---
New Research Faculty Join the College of Nursing
Starting this fall semester, we are pleased to announce that we are welcoming new research faculty members to the College of Nursing. Our new additions to our research faculty include Dr. Insu Paek, Dr. Henna Budhwani, and Dr. Casey Xavier Hall. Each of these professionals have expertise in their related fields of study and are excited to join Florida State University's College of Nursing.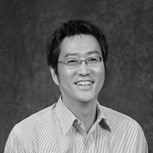 Dr. Paek earned his Ph.D. in Quantitative Methods in Education from University of California at Berkeley in 2002. More recently he was an Associate Professor of Measurement and Statistics in the Department of Educational Psychology & Learning Systems at Florida State University. Before he started working as an Associate Professor, he worked as a Psychometrician at Harcourt Assessment and Educational Testing Service. His major research centers on item response theory (IRT), differential item functioning, test score equating, and practical issues in large scale assessment. He has published research papers in several journals such as Journal of Applied Measurement, Applied Measurement in Education, Applied Psychological Measurement, Educational and Psychological Measurement, Journal of Educational Measurement, and European Journal of Psychological Assessment. Dr. Paek is looking forward to applying statistical and psychometric methods in realm of nursing.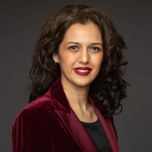 As a Medical Sociologist and an Implementation Scientist, Dr. Budhwani conducts studies to address the causes and consequences of disparities among stigmatized populations that experience adverse health outcomes in resource-constrained settings. Dr. Budhwani's research is informed by sociological constructs, guided by human rights frameworks, and adopts a multidimensional view of how to address public health and clinical care inequities. She has methodological expertise in qualitative and mixed-methods research, Health and digital health interventions, and pragmatic clinical trial design. As a community-engaged health equity scholar, she has conducted studies with a range of underserved populations, such as adolescents and emerging adults, sexual minority men, transgender women, and minoritized racial and ethnic populations in the United States and abroad.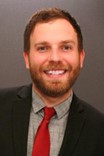 Coming from Chicago, Dr. Xavier Hall (shah-vee-AIR HALL) has expertise in mixed-methods community-based research addressing sexual, gender, and racial health disparities. Broadly speaking his work addresses multilevel influences on sexual health, violence, and mental health. Dr. Xavier Hall's work strives to increase access to culturally appropriate care and interventions especially among sexual and gender minorities, survivors of violence, and people living with HIV. In addition to observational studies examining risk factors for sexual, violence, and mental health disparities, his previous work has included the development and cultural adaptation of measures for intimate partner violence, spousal homicide risk, and intersectional stigma for use in clinical settings. In addition to his work in the U.S., Dr. Xavier Hall has considerable experience in global health including past projects in Burkina Faso, People's Republic of China, Haiti, India, Uganda, Tanzania, Brazil, Tajikistan, and Panama.  
Join us in giving our new research faculty a warm welcome. Their extensive experience and wide range of research specialties will be an enriching addition to the College of Nursing.