FSU College of Nursing announces two new critical administrative leadership positions
---
FSU College of Nursing announces two new critical administrative leadership positions
The FSU College of Nursing is proud to announce the hiring of Dr. Steven Palazzo, PHD, RN, CNE  as Assistant Dean for Undergraduate Programs, as well as the promotion of Dr. Marsha Hartline, DNP, RN, CNML to Associate Dean for Student Affairs. These new positions are critical to the growing expansion of academic programs and student services.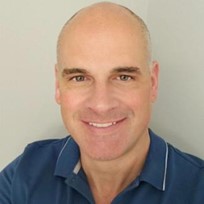 Dr. Steven Palazzo is a Certified Nurse Educator (CNE) with over 20 years of nursing experience. Dr. Palazzo was a tenured Associate Professor and Assistant and Associate Dean for Undergraduate Education at Seattle University and a tenured associate professor and Associate Dean for Academic Affairs at University of Nevada Las Vegas. He brings with him a wealth of experience, and enjoys all things curricula including developing, implementing, and evaluating new programs. His journey as a first-generation college graduate led to practice in critical care, research in proteomic profiling of the lung space, biobehavioral research exploring behavioral change in adolescents related to cardiovascular health, workplace incivility, and high school students' perceptions of nursing as a professional career choice. In his role as Assistant Dean for Undergraduate Programs, he will provide administrative leadership in areas of curriculum development, institutional assessment, community outreach, and other strategic initiatives.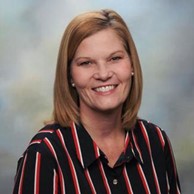 Dr. Marsha Hartline has over 25 years of direct impact on the nursing profession through patient care, nursing leadership, nurse education, and nursing management and administration. As a Nole Nurse herself, Dr. Hartline has a passion for connecting with students to create and foster a healthy learning environment. Since coming to FSU in 2019, Dr. Hartline has taught both clinical and didactic courses within the undergraduate nursing program and serves as faculty advisor for the Nursing Living Learning Community and as director of The Tallahassee Memorial HealthCare Center for Research and Evidence Based Practice. Dr. Hartline was also instrumental in developing the new DNP in Executive Health Systems Leadership and serves as coordinator for the program. She is excited to bring her passion for students into this new leadership role. 
The Associate Dean for Student Affairs is a new position within the College of Nursing that serves as a student-oriented administrative leader in matters of advising, outreach, student success, alumni affairs, and student engagement. Dr. Hartline will oversee the expansion of the college's Student Services Center which works to provide students with additional support throughout their Nole Nursing journey. 
The creation of these positions comes at a critical time of growth and expansion for the College of Nursing. The college has recently expanded admissions to allow students to begin the Bachelor of Science in Nursing every fall, spring, and summer semester. In addition, the college has added two new tracks to the Doctor of Nursing Practice (Executive Health Systems Leadership and Lifestyle Medicine), and a new PhD in Nursing Science  launching Fall 2023.